In the urban fashion life, although we don't have a garden to enjoy flowers, we can transform the terrace into a sunshine room, so that we can feel the spring at home This kind of sunshine room can usually plant some flowers and plants, but it may not be practical to carry out large-scale transformation. In addition, the area of the balcony itself will not be too large. Even if flowers and plants are placed through some flower racks, attention should be paid not to be too heavy. The transformation of terrace into sunshine room can bring us warm sunshine and spring scenery of planting plants, and create a natural and green ecological environment for us, so that people can enjoy warm sunshine in cold winter.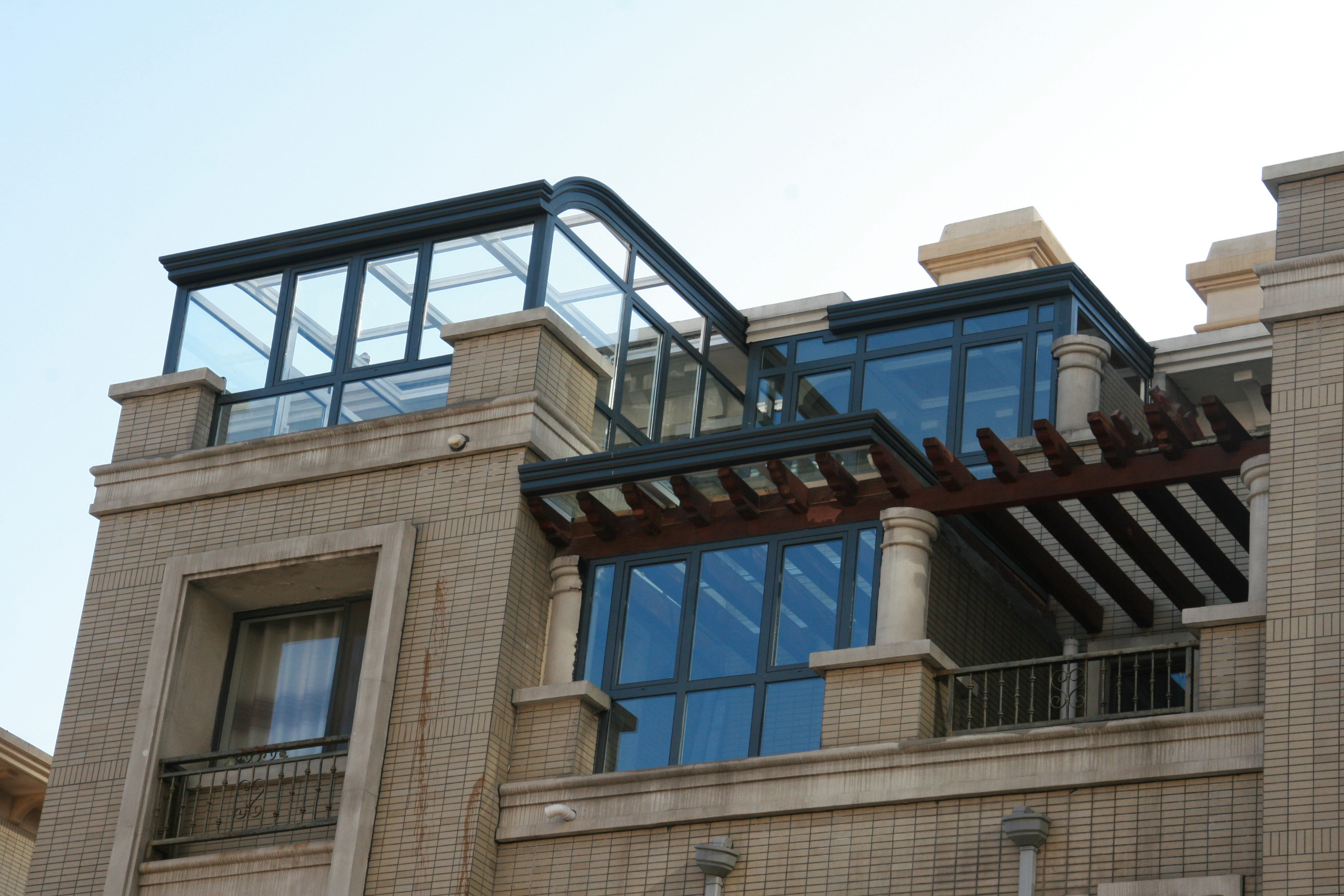 For example, there is an owner's balcony on the top of the building, which is surrounded by more than 40 square meters on three sides. It is mainly used for flower cultivation, leisure and reading. How to change such a roof terrace into a sunshine room? The reform scheme of sunshine house is as follows:
1. One of the advantages of the aluminum alloy sunshine room is that it can be designed by customers' wishes. The common models include inclined roof, herringbone roof, arc-shaped roof, and some composite special-shaped roof, depending on whether you are capricious.
2. Open the window, open one or two sliding windows, side window or skylight, can increase the air flow, and reduce the temperature in summer. If possible, you can choose a larger intelligent translation skylight.
3. Waterproof, waterproof work is the most important outdoor building, even if the ordinary sunshine room is well done, the roof does not accumulate water in rainy days. After a long time, the glue between the glass is aging, and the phenomenon of water seepage will appear. The whole sunshine room was abandoned. Maintenance should be carried out.
4. Sunshade, sunlight room has been rising for a long time in China, and various problems have been solved with corresponding solutions. Aluminum alloy sunlight house is transparent on all sides. We can use honeycomb curtain to shade, or Low-E glass. Now there is an electric honeycomb curtain, which is installed in double glass.
5. The facade of aluminum alloy sunshine room is generally made of double insulating glass, and the top is generally made of laminated glass.
Unlike our daily necessities, sunshine rooms can be replaced or demolished and rebuilt after a period of time. It is just like a close friend, enjoying the snow with you in winter and listening to the rain in summer, and sharing a wonderful life with you. Do you want to make your balcony or terrace your own "back garden" sunshine room? Plant some plants in the sunshine room, put a table, a few small benches, a pot of tea, is definitely a good place to rest and meet guests.
报错 笔记